As unbelievable as it may seem, Soup Season is here already.
It could not have come a moment too soon either. Things are bleak, so we need to take our victories where we can get them. Soup Season is most certainly a victory for us all. In comparison with the outbreaks in the MLB and the Orwellian bubble world of the NBA, Soup Season has the potential to be the best pandemic season that we've experienced thus far.
Soup is a comfort. It's the perfect meal to share. It's the perfect meal to keep all to yourself. It's a foundational starting point for human connection that spans continents and cultures. Take for example the European folktale about "stone soup" in which travelers use a little bit of innocent trickery, ingenuity, and (most importantly) soup as a means of communing with locals. There's an amazing version of soup in every culture in the world and I want to try as many of them as possible.
I've always been a fan of soup, but there is a definite moment when I switched from being a fan to a fanatic. My cousin Matt introduced me to the beefy, rich, salty and aromatic Vietnamese concoction, phở, nearly a decade ago. It changed the way I look at soup. One summer we ate at our favorite soup restaurant, Phở Hòa, so many times that by the end of it, we decided it was a good idea to enshrine our love with matching tattoos of the the restaurant's logo.
Yes, I am that dumb.
I eventually crossed halfway around the world to make my pilgrimage to the Phởtherland. I spent a month traveling through Vietnam north to south, from Hanoi to Ho Chi Minh City, sampling broth at every stop along the way. I was in heaven.
I traveled to Vietnam mainly for the soup.
As you've gathered, I could probably write this entire essay about the benefits, styles, mix-ins, and preparation of phở, but that will be for a later Nudge Nudge Wink Wink. Instead, since today marks the beginning of a period of reflection and experimentation with the wider genre of soup, I will provide a rundown of some of my favorite soups that are in rotation every Soup Season.
Split Pea and Ham
I stumbled upon this recipe looking for a good picture of Split Pea and Ham. I'm making it tonight because it's Soup Season.
---
French Onion
Double points if you're eating it in a place that looks like this.
---
Phở
A great bowl of phở with a friend, Li, on Cát Bà Island, Vietnam.
---
Bean with Bacon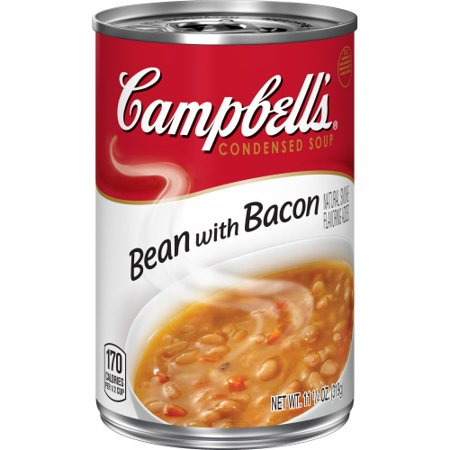 Can't beat the classic.
---
Beer Cheese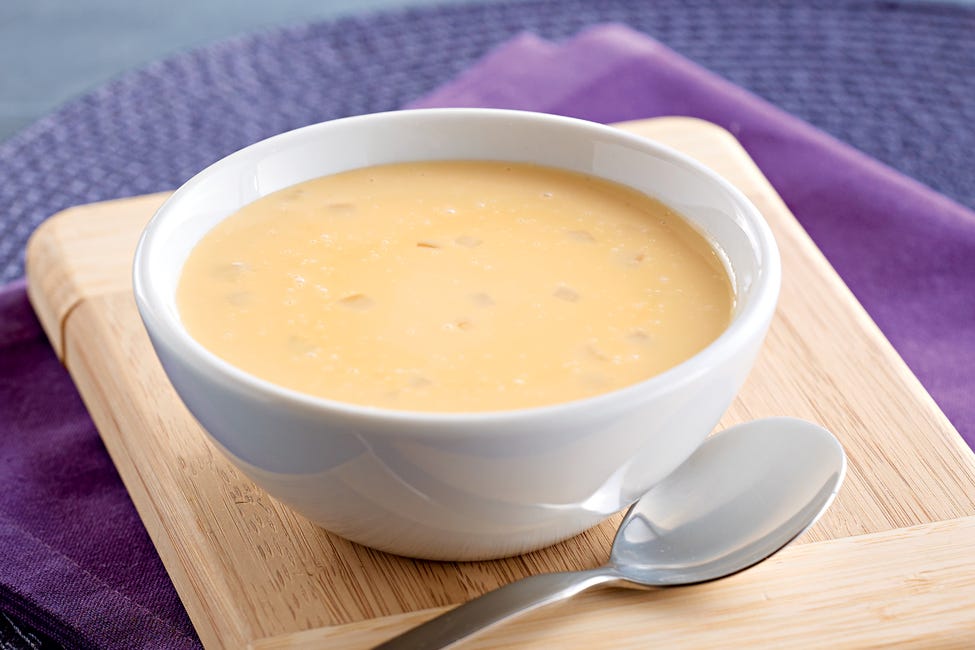 My mom made this soup for my brother and I every Halloween growing up. It is a cherished Soup Season tradition.
---
I want you to take a moment to reflect on your own personal history with soup.
Maybe it's Campbell's Tomato Soup and grilled cheese from your childhood. Maybe you're sipping khao tom sitting on a tiny stool on the streets of Chiang Mai, Thailand (I also went to Thailand largely for soup-based reasons). Maybe it's the perfect bowl of chicken wild rice for lunch at the cabin. Take a moment soon to reflect on how soup has touched your life.
As a native Minnesotan, the changing of the seasons is a cultural touchstone. The drastic swings between cold and warm and dry and wet make our shoulder seasons strong and guttural sensory experiences: the dry pinch of the first sharp autumn wind on your cheeks, the bright lush breeze when spring is finally on the threshold and you open your window for the first time in five months, the woody musk of dying leaves, the aroma of soup. The wide seasonal pivots allow us to process the passage of time more immediately and anchors our memories to temporal, sensory nostalgia. That is why, when I write Soup Season, it means something to you. I know it means a lot to me.
I leave you with this somewhat bewildering, but genuine (as far as I can tell) quote:
"Only the pure in heart can make a good soup." - Ludwig van Beethoven
Good day and good soup.